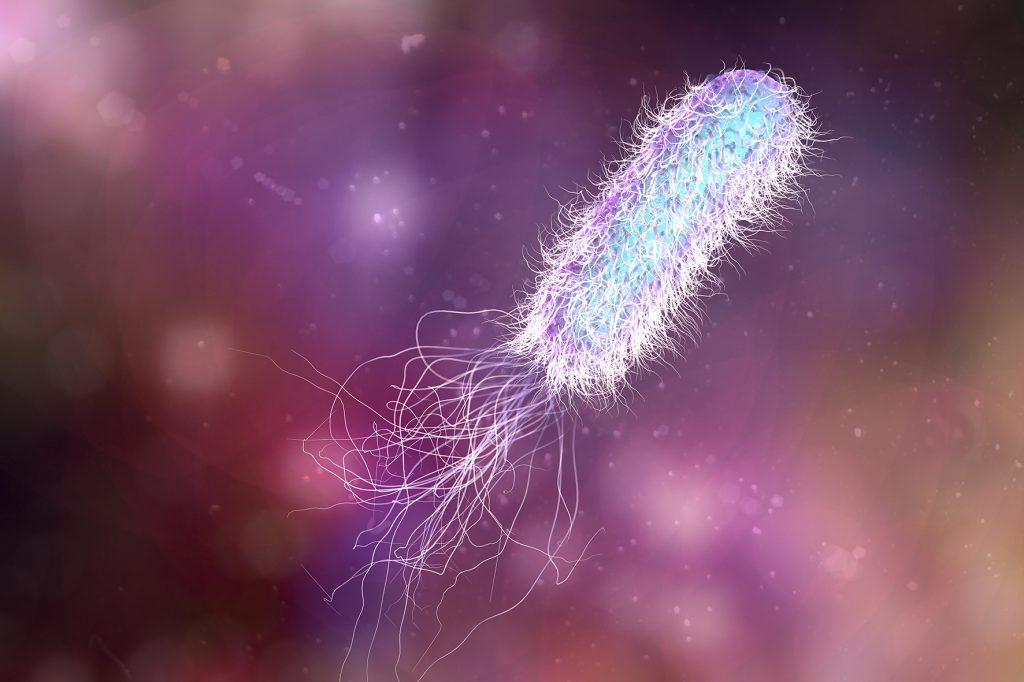 Ophthalmologic infections can be challenging to treat because of the relative impermeability of the cornea. It is estimated that only 1% to 5% of the applied topical antibiotic penetrates into the intraocular zone.1,2 Levofloxacin is a broad-spectrum antibiotic with excellent antibacterial activity on the cornea and conjunctiva.3 However, optimizing drug delivery and increasing levofloxacin bioavailability have been a challenge. Several delivery systems developed in recent years included levofloxacin-loaded formulations using different polymers such as nanoparticles, nanoparticle-laden in situ gel, and nanohydrogels.4-6 These formulations have not been optimized because of their non-mucoadhesive nature, drug absorption characteristics, and low drug loading and encapsulation.
Researchers from India and the Kingdom of Saudi Arabia recently published an article on the use of nanoparticle in situ gel combination to increase the availability of levofloxacin at the corneal surface.7 In their experiments, Ameeduzzafar and colleagues used chitosan nanoparticles to encapsulate levofloxacin. Chitosan is a naturally-occurring polycationic hydrophilic polymer that is widely used in ophthalmic formulations.8  It has bioadhesive characteristics, permeability-enhancing properties and antibacterial activity.9
Chitosan nanoparticles were prepared by ionic gelation method using chitosan and sodium tripolyphosphate. Various formulations were evaluated for physicochemical parameters. The optimized formulation was converted into a liquid form that changes into a gel form once in contact with the eye ('sol-gel' system). This increases corneal residence time and improves drug surface retention. The formulations showed the particle size in nanometric range with high levofloxacin drug loading and entrapment efficiency.
The antimicrobial property of the levofloxacin-chitosan nanoparticle in situ gel was compared with levofloxacin solution using nutrient agar media with the cup-plate method. The novel formulation demonstrated higher antibacterial activity against P. aeruginosa and S. aureus. Pharmacoscintigraphic study revealed reduced corneal clearance, naso-lachrymal drainage and higher retention of levofloxacin compared with levofloxacin solution. The optimized formulation was found to be non-irritating and safe for topical ophthalmic use as assessed by the HET-CAM test and goat corneal histopathologic examination. The shelf life of the formulation is approximately two years.
The results of the study demonstrated that the levofloxacin-loaded chitosan nanoparticles in situ gel system is an efficient carrierfor ocular delivery of levofloxacin. This is a promising formulation that has not only enhanced corneal residence time, but has also improved antimicrobial activity against P. aeruginosa and S. aureaus.
PMID: 29199125 (Ameeduzzafar et al. Int J Biol Macromol. 2018 Mar;108:650-659)
Source: https://www.ncbi.nlm.nih.gov/m/pubmed/29199125/
References:
Wang F, Chen L, Zhang D, et al. Methazolamide-loaded solid lipid nanoparticles modified with low-molecular weight chitosan for the treatment of glaucoma: vitro and vivo study. J Drug Target. Nov 2014;22(9):849-858.
Baig MS, Ahad A, Aslam M, Imam SS, Aqil M, Ali A. Application of Box-Behnken design for preparation of levofloxacin-loaded stearic acid solid lipid nanoparticles for ocular delivery: Optimization, in vitro release, ocular tolerance, and antibacterial activity. Int J Biol Macromol. Apr 2016;85:258-270.
Keating GM. Levofloxacin 0.5% ophthalmic solution: a review of its use in the treatment of external ocular infections and in intraocular surgery. Drugs. Jun 18 2009;69(9):1267-1286.
Kumar D, Jain N, Gulati N, Nagaich U. Nanoparticles laden in situ gelling system for ocular drug targeting. J Adv Pharm Technol Res. Jan 2013;4(1):9-17.
Gupta H, Aqil M, Khar RK, Ali A, Bhatnagar A, Mittal G. Sparfloxacin-loaded PLGA nanoparticles for sustained ocular drug delivery. Nanomedicine. Apr 2010;6(2):324-333.
Motwani SK, Chopra S, Talegaonkar S, Kohli K, Ahmad FJ, Khar RK. Chitosan-sodium alginate nanoparticles as submicroscopic reservoirs for ocular delivery: formulation, optimisation and in vitro characterisation. Eur J Pharm Biopharm. Mar 2008;68(3):513-525.
Ameeduzzafar, Imam SS, Abbas Bukhari SN, Ahmad J, Ali A. Formulation and optimization of levofloxacin loaded chitosan nanoparticle for ocular delivery: In-vitro characterization, ocular tolerance and antibacterial activity. Int J Biol Macromol. Mar 2018;108:650-659.
Kalam MA. The potential application of hyaluronic acid coated chitosan nanoparticles in ocular delivery of dexamethasone. Int J Biol Macromol. Aug 2016;89:559-568.
Pandit J, Sultana Y, Aqil M. Chitosan-coated PLGA nanoparticles of bevacizumab as novel drug delivery to target retina: optimization, characterization, and in vitro toxicity evaluation. Artif Cells Nanomed Biotechnol. Nov 2017;45(7):1397-1407.