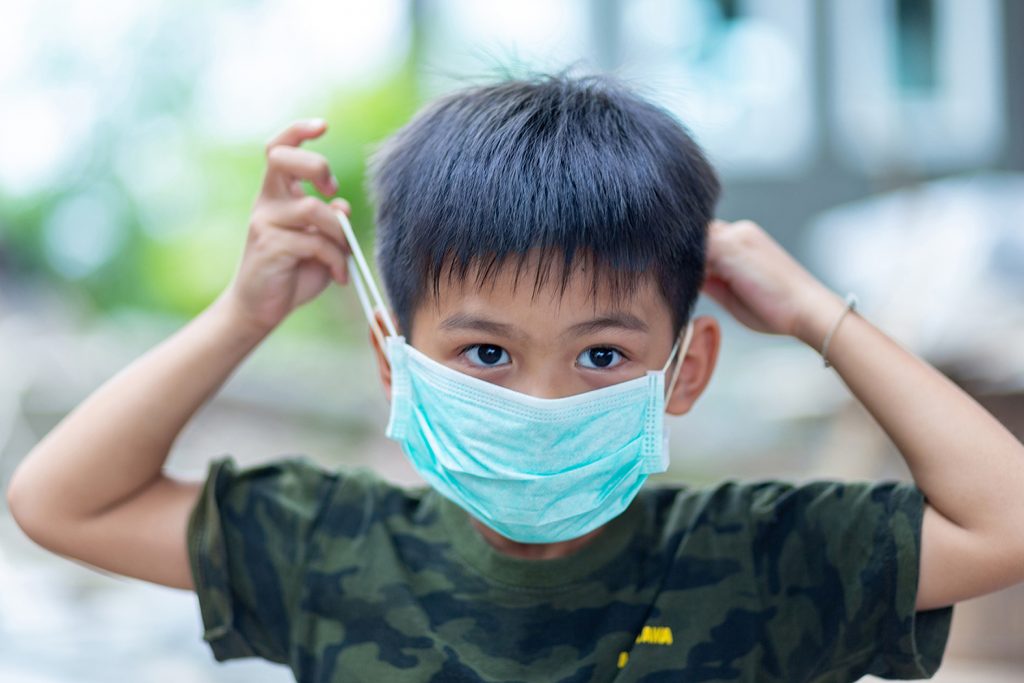 Long-term levofloxacin treatment has demonstrated safety and shown to be well-tolerated in a cohort of seventy children below 15 years of age with multidrug-resistant tuberculosis (MDR-TB). This study aims to have addressed historical safety concerns for long-term paediatric fluoroquinolones use.
Fluoroquinolones have been contraindicated in children due to drug-induced arthropathy in juvenile animals and its association with reversible musculoskeletal events; other adverse events include central nervous system disorders, photosensitivity, prolongation of QT interval, hepatic dysfunction, and rashes.1,2 Thus, the use of fluoroquinolones in the paediatric population has been restricted to the treatment of infection caused by multidrug-resistant bacteria – particularly when there is no safe and effective alternative treatment.2
The World Health Organization (WHO) recommends the use of fluoroquinolones in children with MDR-TB for a duration of 9 to 12 months – with levofloxacin being the key component in the treatment regimen.3 Existing data have also demonstrated the efficacy of fluoroquinolones against Mycobacterium tuberculosis, with superiority of levofloxacin and moxifloxacin compared to ofloxacin.4
The current study aims to characterise the safety and tolerability of levofloxacin in children routinely treated for MDR-TB. In this study setting, the routine treatment typically contains 6–7 drug regimens: fluoroquinolone, amikacin, ethionamide, terizidone, high-dose isoniazid, pyrazinamide, ethambutol, and occasionally para-aminosalicylic acid, linezolid, and clofazimine.5 The cohort was treated with levofloxacin 10 to 20 mg/kg once daily and observed for a total duration of 68.5 person-years (median 11.6 months).
No Grade 4 or any serious adverse events attributed to levofloxacin was reported, and no adverse event has resulted in the discontinuation of levofloxacin; self-limiting, mild arthralgia and a few hyperactivity and sleep disturbances were described. Non-specific events such as rash, nausea, vomiting and alanine transaminase (ALT) elevation were thought to be due to other medications not attributable to levofloxacin.5
Although no pre-treatment QTcF values were available for comparison, the authors did not observe any relationship between QTcF and levofloxacin concentration. No child had a QTcF of more than 450 ms, with a few having a change of more than 30 ms from pre-dose to two hours. This indicates the cardiac safety of levofloxacin, and provides support for using levofloxacin in combination with other QT-prolonging TB medications.5
The authors concluded that levofloxacin should be the mainstay of paediatric MDR-TB treatment, and that doses up to 20 mg/kg once daily is safe and well tolerated. The authors also recognised that a limitation of the study was the lack of older age children who are more likely to effectively report subjective symptoms, and may have different adverse events profile and QT effects.
Source
Clinical and cardiac safety of long-term levofloxacin in children treated for multidrug-resistant tuberculosis.
PMID: 29788331
DOI: 10.1093/cid/ciy416
Link: https://www.ncbi.nlm.nih.gov/pubmed/29788331
References
Burkhardt JE, et al. Clin Infect Dis 1997;25:1196-1204.
Committee on Infectious Disease. Paediatrics 2006;118:1287-1292.
World Health Organization. WHO treatment guidelines for drug-resistant tuberculosis (2016 update). Available at: http://www.who.int/tb/areas-of-work/drug-resistant-tb/treatment/resources/en/. Accessed June 2018.
Thee S, et al. Tuberculosis (Edinb) 2015;95:229-245.
Garcia-Prats AJ, et al. Clin Infect Dis 2018 May 16. doi: 10.1093/cid/ciy416. [Epub ahead of print]