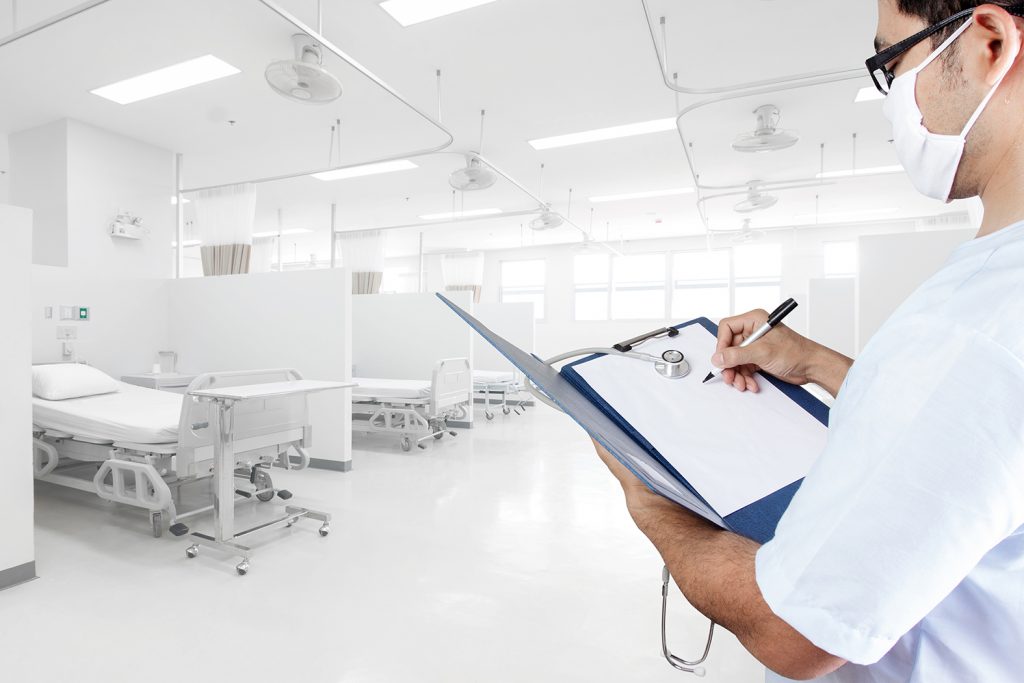 Prophylactic oral levofloxacin is shown to be effective for febrile neutropaenia – thereby preventing hospital readmissions in patients with acute myeloid leukaemia (AML) after consolidation chemotherapy.
AML patients receiving consolidation therapy are at high risk of chemotherapy-induced neutropaenia. Approximately 85% of these patients develop febrile neutropaenia – which may lead to hospital readmission to treat the potential bacterial infection that can cause mortality.1-5 Fluoroquinolone prophylaxis is recommended for high-risk patients with prolonged and profound neutropaenia (absolute neutrophil count below 100 cells/mm3 for more than seven days); levofloxacin or ciprofloxacin is commonly used for their extended spectrum.1
Samantha Lee and colleagues conducted a retrospective chart review of 100 AML patients receiving post-consolidation chemotherapy at the London Health Sciences Centre between June 2006 and August 2013. Fifty of the patients were prescribed levofloxacin and the rest were not. Two cycles of consolidation – once complete remission was achieved – were planned for these patients; the second cycle initiated upon bone marrow recovery.
This study is the first to demonstrate a positive outcome specific to AML patients. A reduction in the rate of hospital readmission for febrile neutropaenia was observed following the use of levofloxacin after the first cycle of consolidation chemotherapy, ie 42% in patients that received levofloxacin compared with 72% in those that did not receive levofloxacin (p=0.002). After all cycles of consolidation chemotherapy, the rate of hospital readmission for febrile neutropaenia with levofloxacin use was 51.4% – compared with 67% without levofloxacin use (p=0.023).
The secondary outcomes of the study evaluated the efficacy and safety of levofloxacin use, which did not impact the total days of antibiotic treatment, days of readmission, and rate of positive bacterial cultures in febrile neutropaenic patients. Safety outcomes were assessed by the impact of levofloxacin use on the rate of Clostridium difficile-associated diarrhoea (CDAD) within 30 days from discharge after consolidation chemotherapy. After the first cycle of consolidation chemotherapy, CDAD did not occur in patients treated with levofloxacin, compared to one incident in those that did not receive levofloxacin. Meanwhile, in the overall cycles, CDAD occurred in one patient from the levofloxacin group and in three patients that did not receive levofloxacin.
The findings of this study are consistent with other studies – in patients with cancer and patients undergoing allogeneic haematopoietic stem cell transplant – that have demonstrated an association between fluoroquinolone prophylaxis and reduced hospital readmission rate for febrile neutropaenia.3,4
The authors concluded that this study provides evidence of a strong association between prophylactic levofloxacin post-consolidation chemotherapy and reduction in hospital readmission rate due to febrile neutropaenia in AML patients. Further study is required to elucidate the impact of levofloxacin use and CDAD rates in this patient setting.
Source
Levofloxacin for febrile neutropaenia prophylaxis in acute myeloid leukemia patients associated with reduction in hospital admissions.
PMID: 29170868
DOI: 10.1007/s00520-017-3976-1
Link: https://www.ncbi.nlm.nih.gov/pubmed/29170868
References
Freifeld AG, et al. Clin Infect Dis 2011;52:e56-e93.
Baden LR, et al. J Natil Compr Cancer Netw 2016;14:882-913.
Bucaneve G, et al. N Engl J Med 2005;353:977-987.
Simondsen KA, et al. J Oncol Pharm Pract 2013;19:291-297.
Flower CR, et al. J Oncol Pract 2013;31:794-810.