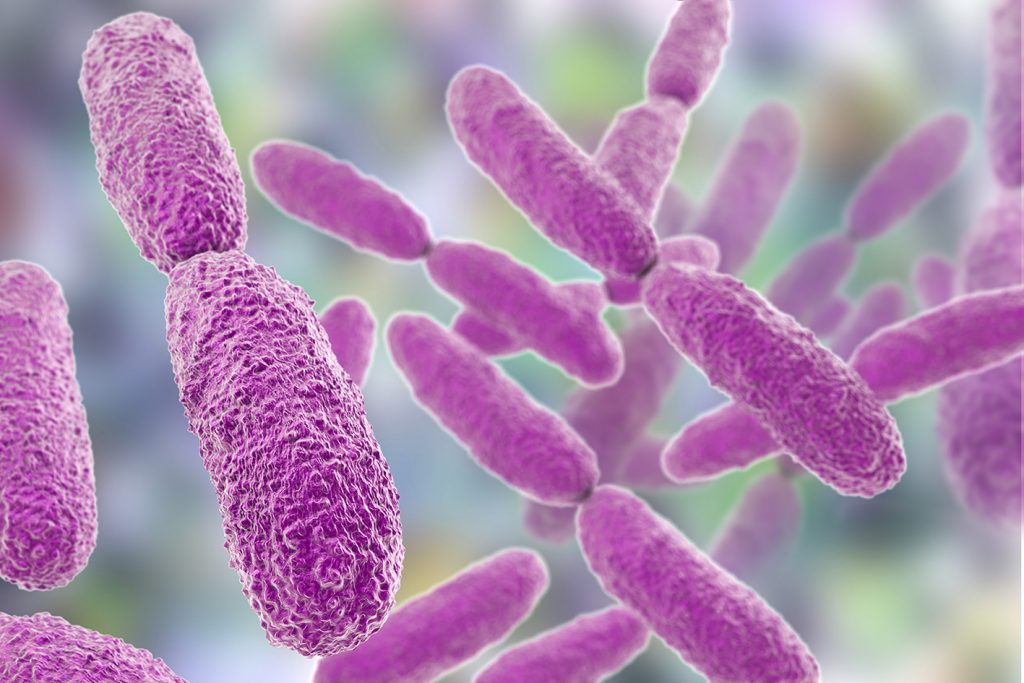 A team of researchers led by Professor Thomas Russo from the University at Buffalo Jacobs School of Medicine and Biomedical Sciences have discovered several biomarkers that can accurately identify the hypervirulent strain of Klebsiella pneumoniae (hvKp).1
In contrast to the healthcare-associated classical K. pneumoniae (cKp) infections, hvKp causes tissue invasive infections resulting in serious organ and life-threatening complications in otherwise healthy individuals.1,2 hvKp infections were first described in the mid-1980s in Taiwan – young and immunocompetent patients with community-acquired K. pneumoniae developed pyogenic liver abscesses that represents only one of the many primary infections.2 Other presentations of hvKp infections include meningitis, endophthalmitis, nonhepatic abcesses, and necrotising fasciitis; patients with hvKp infections are usually bacteraemic; metastatic infections involving the lung may cause pneumonia or empyema.2
Hypermucoviscosity is a phenotypic feature of hvKp – characterised by the formation of a viscous filament of at least 5 mm when they are grown in various culture media and is determined by a positive string test.3 Although the string test is widely used as a marker for hvKp, the association between a positive test and clinical features observed with infections is variable; this poor specificity and suboptimal sensitivity is, therefore, particularly problematic in countries with low hvKp prevalence.1,2
Hypervirulence of hvKp is attributable to genes that produce iron-acquisition molecules called siderophores; hvKp is found to produce greater amount of siderophores – allowing greater capability to acquire iron more readily than cKp strains.4 This phenotype is the primary factor that increases the growth and survival of bacteria in human ascites or serum, thus plays a crucial role in the progression of infection.1,3  Considered to be good genetic biomarkers to predict hypervirulence, Professor Russo and his team validated these biomarkers in a mouse infection model thus confirmed the association between higher concentrations of siderophores and hypervirulence.1
The discovery of these biomarkers would allow development of a diagnostic test to distinguish the hypervirulent strain from the classical strain in the clinical setting – which would in turn optimise patient care and improve infection control efforts.
References
Russo TA, et al. J Clin Microbiol 2018 Jun 20. doi: 10.1128/JCM.00776-18. [Epub ahead of print]
Patel PK, et al. Open Forum Infect Dis 2014;1: ofu028.
Catalan-Najera JC, et al. Virulence 2017;8:1111-1123.
Russo TA, et al. Infect Immun 2014;82:2356-2367.