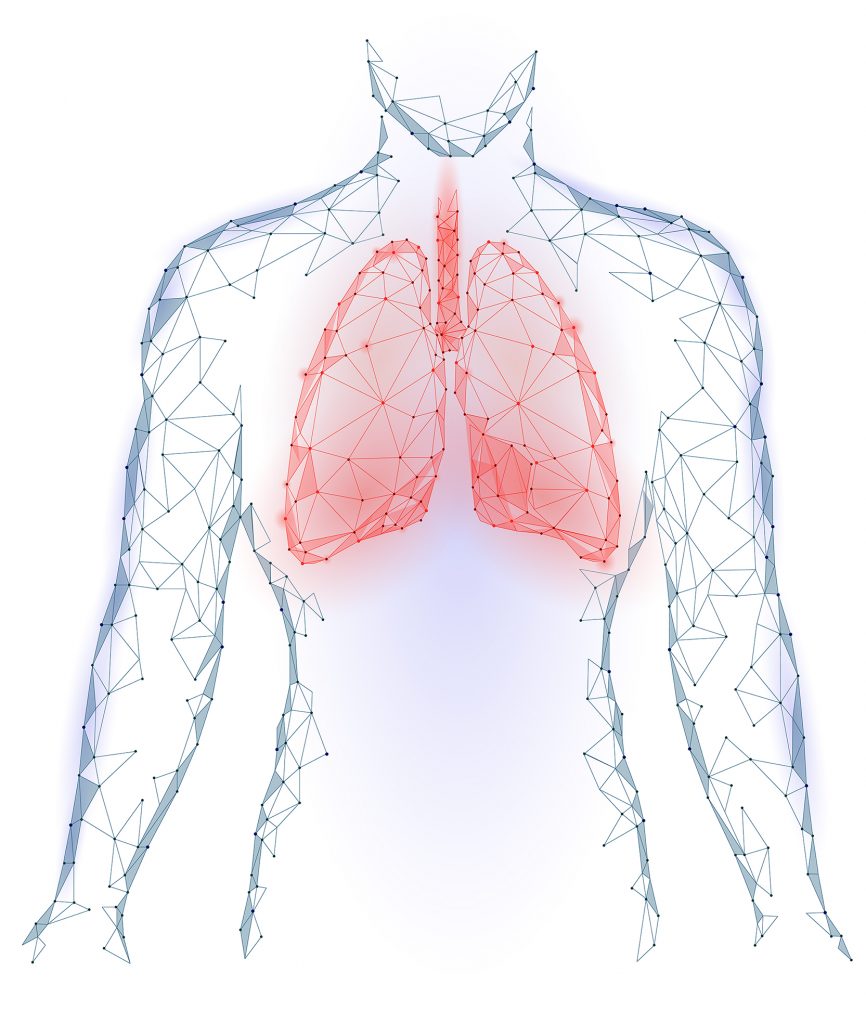 A multiple antimicrobial therapy including levofloxacin was found to be effective for Mycobacterium fortuitum pulmonary infection in a patient who did not respond to antibiotics against common pneumonia pathogens.
A 59-year-old man was referred to the Keio University Hospital for treatment against M. fortuitum pulmonary infection. The patient had an intermittent cough with sputum at presentation. He underwent total gastrectomy for gastric cancer 15 years ago, after which he experienced oesophageal reflux symptoms and occasional episodes of vomiting. Prior to the referral, the patient had been treated for M. fortuitum pulmonary infection with two courses of multiple antimicrobial therapy that did not resolve the pulmonary involvement.
The patient was given rabeprazole for his oesophageal reflux symptoms upon referral. At 14 months, chest imaging showed migratory infiltrates; lung biopsy specimen revealed foamy macrophages and multinucleated giant cells – indicative of lipoid pneumonia. No treatment was given as there was no evidence of nontuberculous mycobacterial (NTM) infection.
The patient developed aspiration pneumonia after an episode of vomiting – at 38 months – and his symptoms improved with camostat and mosapride therapy. Migratory infiltrates remained, and histological examination of transbronchial lung biopsy (TBLB) revealed granulomatous lesions with necrosis –  indicating NTM infection. Sputum and intestinal fluid cultures were positive for M. fortuitum. Multiple antimicrobial therapy consisting of imipenem/cilastatin (for 2 weeks), amikacin (for 3 months), clarithromycin, minocycline, and levofloxacin improved the patient's symptoms with no relapse for over 5 years.
This is the first case report to describe the natural history of M. fortuitum pulmonary infection caused by identical M. fortuitum strains – in all sputum and intestinal fluid specimens during the course of the disease – and showing migratory infiltrates.
An increase in NTM infection-related mortality has been reported in Japan.1 M. fortuitum is one of the rapidly growing mycobacterial isolates that cause NTM infections; the pathogen is also a common cause of skin and bone/joint infections.2 M. fortuitum is often detected in lower respiratory tract specimens in patients with underlying lung conditions.3 The continuous detection of M. fortuitum from the respiratory tract is often thought to be mere colonisation or transient infection, and does not require long-term antimicrobial therapy – as described in this case report in which the patient was closely monitored without any antibiotic for 38 months.3,4 True pulmonary infections occur in patients with gastroesophageal disease – recognised to be the pathogenesis of M. fortuitum pulmonary infection in this patient due to chronic exposure to gastrointestinal fluid.4
Physicians are recommended to closely monitor patients with M. fortuitum isolated from lower respiratory tract cultures and to consider a multiple antimicrobial treatment regimen that includes levofloxacin.
Source
Natural history of Mycobacterium fortuitum pulmonary infection presenting with migratory infiltrates: a case report with microbiological analysis.
PMID: 29291713
DOI: 10.1186/s12879-017-2892-9
Link: https://www.ncbi.nlm.nih.gov/pubmed/29291713
References
Morimoto K, et al. Ann Am Thorac Soc 2014;11:1-8.
Griffith DE, et al. Am J Respir Crit Care Med 2007;175:367-416.
Park S, et al. Respir Med 2008;102:437-442.
Okamori S, et al. BMC Infect Dis 2018;18:1.