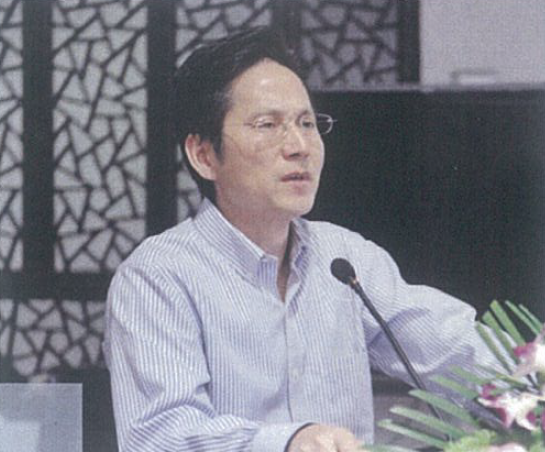 What are the characteristics of levofloxacin?
Characteristics of levofloxacin:
Pharmacodynamics: Levofloxacin is a respiratory quinolone with broad spectrum in vitro activity. Levofloxacin exhibits good antibacterial activity against Streptococcus pneumoniae – the most common causative pathogen of community-acquired pneumonia (CAP); and shows similar antibacterial activity to ciprofloxacin against the gram-negative bacteria Pseudomonas aeruginosa. 1
Pharmacokinetics: Levofloxacin has a bioavailability of close to 100% when administered orally on an empty stomach. Its long elimination half-life allows for once-daily administration – thus better patient compliance. Levofloxacin is excreted as unchanged drug in the urine, with approximately 87% excreted within 48 hours – its high concentration in urine is an important property for the treatment of urinary tract infections. Its good tissue penetration also makes it suitable for treating respiratory tract infections and prostatitis. 1-3
Few adverse drug reactions have been reported – the rate of gastrointestinal adverse effects is relatively low. In addition, because the drug is not metabolised through the liver, there are few adverse liver reactions, and drug interactions are also minimal. 1
Precautions for the clinical use  of levofloxacin:
As levofloxacin is almost completely eliminated by the kidneys, precaution should be taken in prescribing for elderly patients with reduced renal function; it is also important to identify adverse drug effects, for instance central nerve system(CNS) side effects (e.g., insomnia).1
Quinolones may cause damage to the cartilage, and are, therefore, not indicated for children and adolescents under 18 years old. 1
What are the common indications for levofloxacin?
Levofloxacin is widely used in clinical practice due to its good antibacterial activity, tissue penetration and few adverse reactions. It is used in patients over age 18 for the treatment of infections caused by susceptible bacteria, including respiratory tract infections (e.g., community-acquired pneumonia, hospital-acquired pneumonia), urinary tract infections, infections of the reproductive system (e.g., prostatitis, epididymitis, infection of the uterine cavity, adnexitis, pelvic inflammatory disease), skin and soft-tissue infections, gastrointestinal infections, and abdominal infections. It is also used in combination therapy to treat drug-resistant tuberculosis and Helicobacter pylori infections. 2
What are the indications for levofloxacin combination therapy? What are the mechanisms of drug combinations?
Levofloxacin used in combination with β-lactam and/or aminoglycoside antibiotics can produce a stronger antibacterial action. Such combinations are recommended for the treatment of infections caused by Pseudomonas aeruginosa, including hospital-acquired pneumonia, community-acquired pneumonia, and other severe infections. 4-7
Levofloxacin is known for good tissue penetration, therefore, increased concentration of the drug in the infection site improves therapeutic efficacy. For instance, levofloxacin is used in combination with β-lactam for the treatment of intra-abdominal infections.
Mycobacterium tuberculosis exhibits high levels of resistance to anti-tuberculosis drugs, but the use of levofloxacin in combination with other anti-tuberculosis drugs can treat multidrug-resistant TB (MDR-TB) infections.
What is the situation of quinolone resistance in commonly clinical isolates in China?
Susceptibility to levofloxacin and/or ciprofloxacin – two of the representative quinolones – is being closely monitored. There is no single number to describe the drug resistance rate because of the significant differences of various sorts of bacteria.8
High resistance rate: The rate of quinolone resistance in Escherichia coli in China is approximately 60%, higher than the rates seen in most countries of the world.
The level of drug resistance is similar to that of third-generation cephalosporins: the CHINET drug resistance monitoring data in 2017showed that the antimicrobial resistance rate of Pseudomonas aeruginosa to ciprofloxacin, piperacillin/tazobactam, ceftazidime, and imipenem are 15%, 13%, 21%and 24%, respectively; the antimicrobial resistance of Klebsiella pneumoniae to ciprofloxacin is 31%, which is similar to the rates for cefoperazone-sulbactam (25%) and ceftazidime (34%).
Low resistance rate: The rate of resistance to levofloxacin is less than 5% for pneumococcus. Stenotrophomonas maltophilia has a rate of resistance to levofloxacin less than 10%. Levofloxacin is, therefore, one of the four antibacterial drugs recommended for the treatment of Stenotrophomonas maltophilia
What measures can be undertaken to mitigate the development of levofloxacin resistance?
Recommendations for preventative measures: (1) A thorough grasp of the clinical indications for quinolones; (2) Administration of drugs in accordance with their pharmacokinetic/pharmacodynamics properties, as levofloxacin produces the optimal bactericidal effect when administered once per day, thereby reducing the emergence of drug-resistant bacteria; (3) enhance the infection control to reduce the transmission of drug-resistant bacteria within hospitals.
Newer quinolone antibiotics such as garenofloxacin, nemonoxacin and sitafloxacin have been developed in the recent years. How does this affect the use of levofloxacin in clinical practice or the selection of antibiotic therapy?
The development of non-fluorinated quinolones (NFQs) and fluoroquinolones has provided patients with more clinical treatment options, and have impact on the use of the currently used drugs. However, each quinolone has different characteristics and are positioned differently, therefore all generation drugs continue to coexist in the current clinical settings. Based on the defined daily dose (DDD), levofloxacin is the most widely used antibacterial in China. However, the imbalanced development of medical resources in China has caused the limited availability of drugs in more remote or basic-level hospitals, therefore, older drugs with relatively high pharmacoeconomic value are the mainstay treatment in these clinical settings. 9
Garenoxacin is a non-fluorinated quinolone that has superior antibacterial activity to levofloxacin against common pathogenic bacteria of the respiratory tract, such as pneumococcus and Haemophilus influenzae. It was approved for marketing in Japan in 2007. Nemonoxacin is also a kind of non-fluorinated quinolone. It has antibacterial effect on methicillin-resistant Staphylococcus aureus (MRSA), having been launched in China in 2016, it is indicated as a treatment for community-acquired pneumonia. Sitafloxacin has significantly stronger antibacterial activity than levofloxacin against some gram-positive bacteria such as pneumococci, some gram-negative bacteria such as E. coli and Mycoplasma pneumoniae. Approximately 50% of MRSA strains are susceptible to sitafloxacin. It was approved for marketing in Japan in 2008 and is used in the treatment of various respiratory tract infections and urinary tract infections. Phase III clinical trials of garenoxacin and sitafloxacin have been completed in China and they are expected to be launched in China soon.
References:
Cravit®/Cravit® IV (levofloxacin) [product information leaflet]. Tokyo, Japan: Daiichi Sankyo Co., Ltd.; 2017.
Kim ES, et al. Infect Chemother 2014;46:226-238.
China Medical Education Association and Infectious Diseases Society of China. Chinese Journal of Tuberculosis and Respiratory Diseases 2018;41:409-446..
Sun C, et al. China Pharmacy 2015;26: 3496-3498.
Qu JM and Cao B. Chinese Journal of Tuberculosis and Respiratory Diseases 2016;39:241-242.
Torres A, et al. Eur Respir J 2017;50:1700582.
Chinese Thoracic Society. Chinese Journal of Tuberculosis and Respiratory Diseases 2018;41:255-280.
Hu F, et al. Chin J Infect Chemother 2018;18:241-251.
Qu X, et al. PLoS One 2018;13:e0196668.