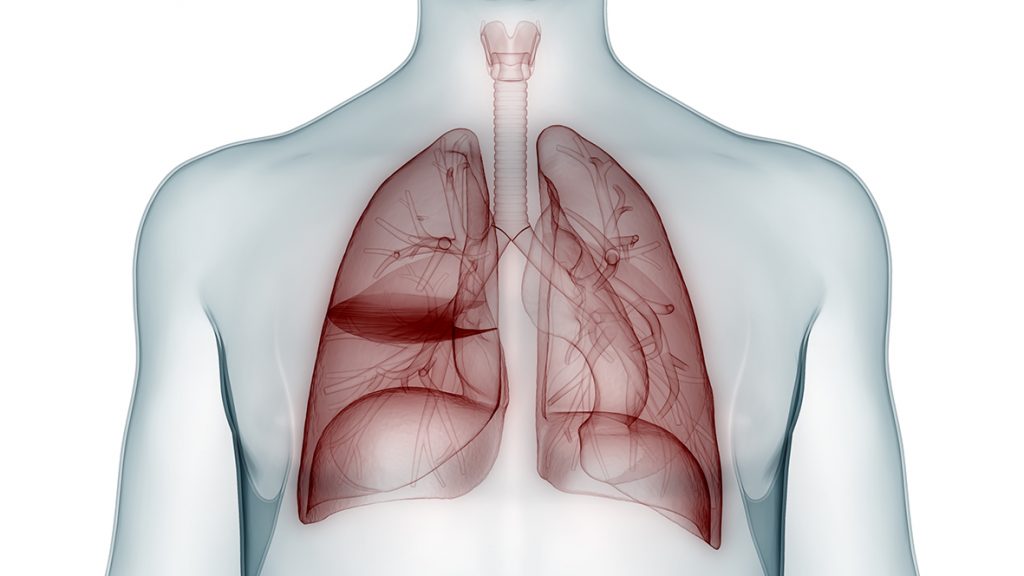 Intermittent maintenance therapy (IMT) that includes sitafloxacin has demonstrated positive treatment outcomes in patients treated successfully for Mycobacterium avium complex lung disease (MAC-LD) – suggesting the effectiveness of IMT for prevention of recurring disease following successful treatment.
MAC-LD is the most common pulmonary nontuberculous mycobacterial (NTM) infection in Japan;1 recent studies have shown a higher recurrence rate in patients with the non-cavitary nodular/bronchiectatic (NB) form of MAC-LD.2,3 Standard antimicrobial therapy including the macrolide clarithromycin and the closely related azalide azithromycin has been associated with significant improvement in the treatment of MAC-LD.4,5 A three-times-weekly intermittent therapy with macrolide-containing regimen is recommended for the treatment of MAC-LD until the patient demonstrates negative sputum culture results; intermittent therapy has been shown to be as effective as daily therapy, and is better tolerated by patients.6,7 However, the optimal duration of treatment remains unknown.
Increased recurrence rate for MAC-LD is also associated with discontinuation of antimicrobials after successful treatment.2-4 As such, the present study evaluates the effectiveness of IMT to prevent recurrence following successful treatment of MAC-LD. Treatment outcomes of patients with MAC-LD who received IMT after successful daily therapy between 1 January 2006 and 31 December 2016 at three Japanese institutions were evaluated.5 The alternate-day IMT regimen included clarithromycin, ethambutol, rifampicin, moxifloxacin, and sitafloxacin.
The recurrence of MAC-LD may occur due to a relapse i.e., infection with the original bacterial strain; or reinfection i.e., infection with a new strain.2-4 However, as genotype data were not available, the authors of this study were unable to identify whether recurrence was due to a true relapse or reinfection. Treatment success was defined as a sustained negative conversion of sputum culture without positive culture result.5
Of the 37 patients who received IMT, 76% had sustained negative sputum culture results while 8% discontinued IMT at the patients' request, and 16% required switching to daily therapy due to clinical deterioration – but had eventually achieved favourable outcomes and negative conversion of sputum culture after the switch.5 The median follow-up duration was 2.7 (IQR, 1.9–6.0) years. Additionally, four patients who had clarithromycin-resistant MAC prior to IMT achieved sputum conversion after switching to daily therapy. No adverse events were reported during IMT.
Patients who were on IMT continued treatment beyond the study period – as such, the recurrence rate of MAC-LD after discontinuation of IMT could not be ascertained, and the appropriate duration of IMT remains unclear. While this study suggests IMT including clarithromycin, ethambutol, rifampicin, moxifloxacin, and sitafloxacin to be a safe an effective option to prevent recurrence of MAC-LD after successful treatment, further studies should be conducted to determine the optimal duration of IMT and the populations that would benefit from IMT.5
Source
Efficacy and safety of intermittent maintenance therapy after successful treatment of Mycobacterium avium complex lung disease.
PMID: 30172726
DOI: 10.1016/j.jiac.2018.07.021
Link: https://www.ncbi.nlm.nih.gov/pubmed/30172726
References
Namkoong H, et al. Emerg Infect Dis 2016;22:1116-1117.
Lee BY, et al. Antimicrob Agents Chemother 2015;59:2972-2977.
Koh WJ, et al. Eur Respir J 2017;50:1602503.
Wallace Jr RJ, et al. Chest 2014;146:276-282.
Asakura T, et al. J Infect Chemother 2018 Aug 29. doi: 10.1016/j.jiac.2018.07.021. [Epub ahead of print]
Griffith DE, et al. Am J Respir Crit Care Med 2007;175:367-416.
Jeong BH, Am J Respir Crit Care Med 2015;191:96-103.