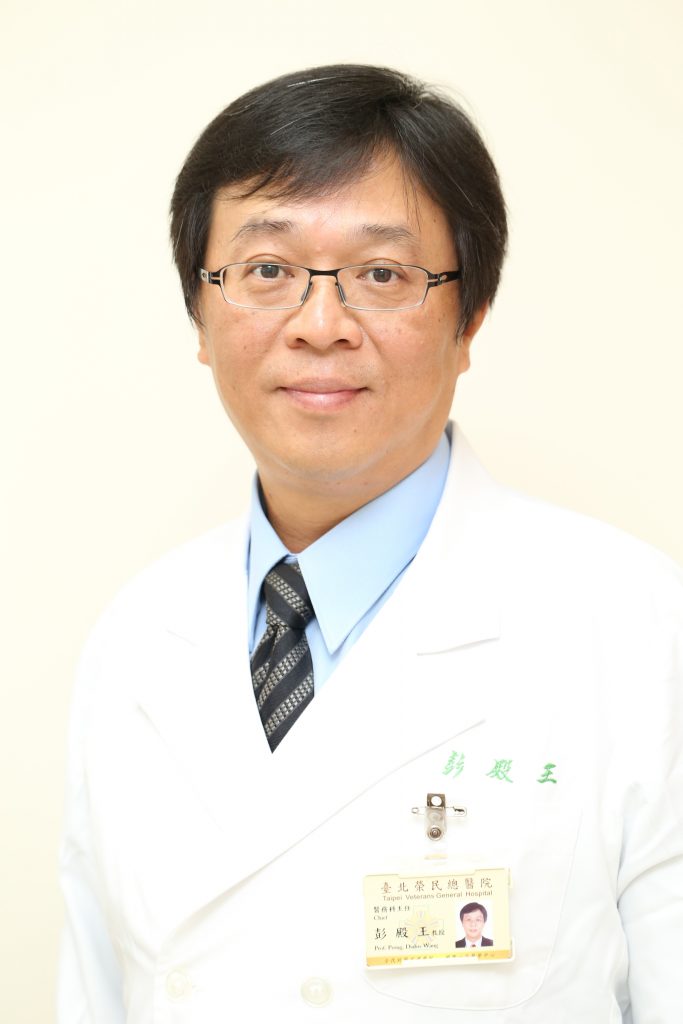 Dr Diahn-Warng Perng, MD, PhD
Professor, School of Medicine, National Yang-Ming University
Chief, Clinical Respiratory Physiology, Department of Chest Medicine
Taipei Veterans General Hospital. Taipei, Taiwan.
Chronic obstructive pulmonary disease (COPD) is one of the leading causes of death worldwide,1 accounting for 3 million deaths in 2016.1 About 90% of these deaths occurred in low- and middle-income countries, many of which are Asian countries.2,3
Earlier this year, the Global Initiative of Chronic Obstructive Lung Disease (GOLD) published an updated guideline for the management of COPD.4 Due to the lack of country-specific recommendations in many Asian countries, these guidelines are the main reference for local physicians in their daily clinical practice. However, there are unique demographic features of Asian COPD populations which require specific approaches for COPD management in the region.5
In this interview, Professor Dr Diahn-Warng Perng – an expert in respiratory care from Taipei Veterans General Hospital – provides an overview and recent updates on COPD management across the Asian region.
Q1. COPD is the third leading cause of death worldwide.1 How do the COPD mortality rates in Asia compare to global data? What are the most common contributing factors to COPD death in the region?
A1: COPD mortality rates in Asia have a greater range and much higher upper limit than those seen in the West. In 2010, the age-standardised COPD mortality per 100,000 was 55 to 639 across Asia in comparison with 98 to 125 in Europe and 159 in North America.3 Looking at trends based on national data, specifically in Taiwan, age-standardised mortality per 100,000 decreased from 8.26 to 4.91 between 1981 to 1993 and then increased, and peaked at 7.36 in 1999. The increment was attributed to a greater increase in mortality in men.6 Meanwhile, in Singapore, the mortality in populations aged over 55 years per 10,000 between 1991 and 1998 was 16.3.7 Gender-specific mortality rates were associated with tobacco exposure, with the mortality rate in men being four times higher than the mortality rate in women. A study on patients hospitalized with COPD reported that the causes of death in these patients were solid malignancies (26.6%), respiratory insufficiency (25.5%), cardiovascular diseases (21.6%) and infections (16.3%).8 In a post-mortem analysis, the major causes of death for hospitalized patients with COPD exacerbation were cardiac failure (37.2%), pneumonia (27.9%), pulmonary thromboembolism (20.9%) and respiratory failure (14%).9
Q2. Despite clear diagnosis guidelines, a large proportion of patients remain undiagnosed and under-diagnosed.10-12 Based on your clinical experience, what are the main challenges in diagnosing and assessing COPD?
A2: The diagnosis of COPD is based on the assessment of respiratory symptoms, risk factors and spirometric measurement. The challenges in diagnosing and assessing COPD include the lack of symptom perception and knowledge of the disease among at-risk patients and the underuse or unavailability of spirometry in primary care settings. The standardized spirometric measurement in primary care settings are usually hindered due to the complex, time-consuming and high cost procedures.13-18 Therefore, we recently developed a COPD prediction model with four variables – age, smoking pack-years, COPD assessment test (CAT) and peak expiratory flow rate (PEFR) – which may help physicians effectively identify at-risk, undiagnosed COPD patients for further diagnostic evaluation and timely treatment whenever spirometry is unavailable.19
Q3. An updated GOLD guideline for the management of COPD has been recently published.4 What are the major updates to the current version? How do you think this would impact the way COPD is managed in Asia?
A3: The updated GOLD guideline (2019) proposed three major updates – stepwise concepts, treatable traits and the role of blood eosinophils – that may influence the current management of COPD.4 Stepwise concepts recommend initial pharmacological treatment based on exacerbation history and symptom score, identifying how to escalate or de-escalate your treatment, and assessment of inhaler technique and adherence before switching inhaler device or molecules. The treatable traits to target are mainly dyspnoea and exacerbation.4 The guidelines provide a logical pathway to target either dyspnoea or exacerbation. The pathway recommends that physicians review the symptoms and exacerbation risk, assess the initial treatment response and adjust accordingly before repeating the pathway in the next follow-up. Another update is the inclusion of blood eosinophil count as a biomarker for inhaled corticosteroid (ICS) use, due to its association with the increase of COPD exacerbations. The guidelines suggest a blood eosinophil count of 300/ml as the lower cut-off to determine the necessity of ICS use in COPD.4 These changes would remind physicians of the importance of educating patient on how to use different inhaler devices, regular assessment of symptoms and lung functions, and the necessity of assessing eosinophil blood count.
Q4. Demographic and genetic factors may affect the pathophysiology of a disease as well as the pharmacokinetic properties of a drug. In COPD, what are the unique features among Asians that may require a different approach to management?
A4:  The COPD Assembly, on behalf of the Asian Pacific Society of Respirology, has recently published a position statement regarding the management of COPD in Asia.20 The unique features and factors that hinder the control and management of COPD in Asia include low awareness of the disease, under-diagnosis because of under-use or unavailability of spirometry, under-treatment due to low prescription of inhalers, high tobacco smoking prevalence, exposure to air pollution and biomass smoke, as well as high prevalence of exacerbation and mortality associated with bronchiectasis. Presence of other related health conditions which are common in Asia regions such as tuberculosis-destroyed lung and parasitic infection should also be kept in mind during diagnosis and treatment of COPD. Furthermore, low body mass index among Asians is associated with increased adverse effects of medications. Physicians should consider these risk factors and unique differences when managing COPD patients in Asia.
Q5. Acute exacerbation of COPD (AECOPD) may present with acute respiratory failure and the degree of severity is closely related to airway inflammatory response.21 Can you further expound on this? What are the common causes of AECOPD, specifically in Asian patients? What are the current antibiotic treatment options for AECOPD?
A5: Exacerbation of COPD is defined as an acute wors­ening of respiratory symptoms22 that may be associated with an increase in airway inflammation as mediated by neutrophils, lymphocytes, eosinophils and associated mediators, such as IL-8 (interleukin-8), RANTES (regulated on activation, normal T cell expressed and secreted), and neutrophils elastase.23 The pathophysiology of COPD exacerbation is complex and usually triggered by respiratory infections (i.e. viral or bacterial infections), environmental pollution, or an unknown aetiology.24 These triggers will lead to an increase in inflammatory response overwhelming the anti-inflammatory defence of the host. In addition, the inflammatory response may also be aggravated by other conditions, such as eosinophilic airway inflammation, gastroesophageal reflux, bronchiectasis, bacterial colonization, and obstructive sleep apnoea.21 In a biologic cluster analysis of COPD exacerbation, 55% of all exacerbations was associated with bacterial infection.25 In Taiwan and China, Pseudomonas aeruginosa, Klebsiella pneumoniae and Haemophilus influenzae were the three most common pathogens identified in patients with COPD exacerbation.26-28 It was found that isolation of P. aeruginosa is more likely in patients with poor BODE index, previous hospital admissions, history of oral corticosteroid use and prior isolation of P. aeruginosa.29 Amoxycillin (with or without clavulanic acid), macrolide, or respiratory fluoroquinolone are commonly prescribed based on local guidelines and microbial patterns. Levofloxacin and ciprofloxacin are still the optimal choice to against P. aeruginosa infection in AECOPD.30
Q6. Based on your study among patients with coexistent COPD and gastro-oesophageal reflux disease (GERD), the use of some medications may affect the risk of AECOPD and mortality.31 Could you explain the main findings of the study? What other comorbidities can affect COPD outcomes?
A6: The prevalence of GERD in COPD ranged from 17% to 78% – based on self-reported symptoms and questionnaires or oesophageal pH monitoring.32 Based on the results, we found that COPD patients with symptomatic GERD had an increased exacerbation rate (adjusted hazard ratio [HR]: 1.35, 95% CI: 1.23–1.48, p<0.0001) and mortality (HR: 1.42, 95% CI: 1.25–1.61, p<0.0001).31 Meanwhile, the use of proton pump inhibitors was associated with a lower risk of acute exacerbation (HR 0.31, 95% CI: 0.20–0.50, p<0.0001) and mortality (HR 0.36, 95% CI: 0.20–0.65, p=0.0007). There was no significant benefit observed with histamine2-receptor antagonist treatment.31 Other than GERD, other co-existing comorbidities such as asthma, bronchiectasis, bacterial colonization and obstructive sleep apnoea were shown to augment airway inflammation leading to acute exacerbation. It was also reported that ischaemic heart disease was associated with a worse health status, lower exercise capacity, and more dyspnoea in stable patients with COPD, and a prolonged exacerbation period.33
References
World Health Organization. Global Health Estimates 2016: Deaths by Cause, Age, Sex, by Country and by Region, 2000-2016. 2018.
World Health Organization. Global status report on noncommunicable diseases 2010. 2011.
Burney P, et al. Eur Respir J 2015;45:1239–1247.
Global Initiative for Chronic Obstructive Lung Disease. Global Strategy for the Diagnosis, Management, and Prevention of Chronic Obstructive Pulmonary Disease 2019 Report. 2019.
Rhee CK, et al. Respirology 2019;13633.
Kuo L, et al. J Formos Med Assoc 2005;104:89–93.
Ng TP, et al. COPD 2004;1:5–11.
Soto-Campos JG, et al. BMC Pulm Med 2013;13:73.
Zvezdin B, et al. Chest 2009;136:376–380.
Ho T, et al. Breathe (Sheff) 2019;15:24–35.
Lamprecht B, et al. Chest 2015;148:971–985.
Eikhof KD, et al. Eur Clin Respir J 2017;4:1292376.
Lopez-Campos JL, et al. Respirology 2016;21:14–23.
Takahashi T, et al. Respirology 2003;8:504–508.
Bednarek M, et al. Thorax 2008;63:402–407.
Casas Herrera A, et al. PLoS ONE 2016;11:e0152266.
Lopez-Campos JL, et al. Chest 2013;144:601–609.
Moore PL. Am J Med 2007;120:S23–S27.
Su KC, et al. NPJ Prim Care Respir Med 2019;29:22.
Rhee CK, et al. Respirology. 2019;doi: 10.1111/resp.13633. [Epub ahead of print]
Perng DW, Chen PK. Tuberc Respir Dis 2017;80:325.
Pauwels RA, et al. Am J Respir Crit Care Med 2001;163:1256–
Fujimoto K, et al. Eur Respir J 2005;25:640–
Sapey E, et al. Thorax 2006;61:250–
Bafadhel M, et al. Am J Respir Crit Care Med 2011;184:662–671.
Ye F, et al. Chin Med J (Engl) 2013;126:2207–
Lin SH, et al. Respirology 2007;12:81–
Hui DS, et al. Respirology 2011;16:532–
Garcia-Vidal C, et al. Eur Respir J. 2009;34:1072–1078.
Grillon A, et al. PLoS One. 2016;11:e0156690.
Su VY-F, et al. COPD 2018;13:2907–2915.
Lee AL, Goldstein RS. Int J Chron Obstruct Pulmon Dis 2015;10:1935–