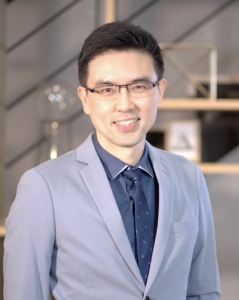 Dr Weerawat Manosuthi
Vice Director and Infectious Diseases Specialist,
Bamrasnaradura Infectious Diseases Institute, Thailand
Senior Expert of Department of Diseases Control, Ministry of Public Health, Thailand
Urinary tract infections (UTIs) are the most common community-acquired bacterial infections worldwide, and typically require antibiotic treatment.1 Sitafloxacin, an oral antibiotic, is an advanced-generation fluoroquinolone that has been shown to have in vitro activity against many gram-positive, gram-negative, anaerobic and atypical pathogens, and has been available in Thailand since 2011.2,3,4
Dr Weerawat Manosuthi discusses the efficacy and safety of sitafloxacin in the treatment of UTI and shares his insights on the use of sitafloxacin in clinical practice.
Q1: Are there differences between the clinical approaches to the management of lower UTI (cystitis) and upper UTI (pyelonephritis)?
In terms of causative organisms and antibiotic resistance, there are differences between lower UTI (cystitis) and upper UTI (pyelonephritis). The most frequent causative organism isolated from lower UTIs is E. coli, followed by Klebsiella pneumoniae, Staphylococcus saprophyticus, Enterococcus faecalis, group B streptococci, and Proteus mirabilis.6 With upper UTI or complicated UTI, common pathogens include E. coli, followed by P. aeruginosa, Acinetobacter baumannii, Enterococcus spp. and Staphylococcus spp. Of note, E. coli can cause both lower UTI (cystitis) and upper UTI (pyelonephritis).6 As we know, antibiotic resistance to E. coli has been steadily increasing; incorporating the local antibiotic susceptibility patterns of E. coli into clinical approaches and decision processes is therefore crucial, to ensure appropriate antibiotic selection in the particular setting.
Empiric oral antibiotics, such as fosfomycin, cotrimoxazole, beta-lactams and fluoroquinolones, can be initiated for the patients with lower UTI (cystitis).7, 8 In case patients with lower UTI have risk factors for acquiring drug-resistant bacteria, urine culture and susceptibility test results should be obtained upon initial empiric antibiotic treatment, to guide subsequent appropriate antibiotic selection. In contrast, urine culture and susceptibility testing should be performed in all patients with upper UTI (pyelonephritis).9 Initial empiric antibiotic selection should be tailored appropriately to the susceptibility profile of the causative pathogen.9 Patients with acute complicated UTI may also be present with bacteremia and renal dysfunction.9 In addition to antibiotic therapy, the possibility of anatomical obstruction or functional abnormalities in urinary system in patients with complicated UTI should be addressed and managed.9
Q2: What are the criteria for prescribing sitafloxacin for the treatment of lower UTI and upper UTI compared with other fluoroquinolones and antibiotics?
Patients with lower UTI, and those with upper UTI who can tolerate oral therapy and have no contraindications to fluoroquinolone, are able to be treated with oral medications in the outpatient setting. Empiric treatment with oral sitafloxacin is one of the optimal treatments in this scenario. For patients with upper UTI who are initiated with intravenous antibiotic, sitafloxacin plays a role in switching from such intravenous antibiotics, if indicated by the results of susceptibility testing. Sitafloxacin has a higher barrier to resistance compared with some other fluoroquinolones.
Q3: What is your opinion on the effectiveness of sitafloxacin for the treatment of patients with lower UTI and upper UTI?
As we know well, fluoroquinolones provide a broad spectrum of antimicrobial activity against most uropathogens. They are bactericidal antibiotics that directly inhibit bacterial DNA synthesis. The high oral bioavailability and large volume of distribution are important pharmacokinetic properties. Concentrations in urine are high, with the main route of drug elimination being renal.10 Nevertheless, an important consideration when prescribing fluoroquinolones is the increasing rates of resistance among uropathogens.10,11 For fluoroquinolone, the maximum concentration (Cmax) : minimum inhibitory concentration (MIC) ratio and area under the curve (AUC): MIC ratio are appropriate parameters to predict activity and likelihood of developing drug resistance.10 A study showed that sitafloxacin 50 mg oral twice daily achieved a Cmax : MIC ratio > 5.10 The dosage of sitafloxacin 100 mg oral twice daily achieved a higher Cmax. This suggests that sitafloxacin has a higher barrier to developing resistance, and the majority of ciprofloxacin-resistant E. coli remains susceptible to sitafloxacin.
 Q4: What is the conventional starting dose of sitafloxacin for the treatment of UTIs according to local guidelines? Under what circumstances is a change in dosing regimen indicated?
The conventional dosage of sitafloxacin is 50 mg oral twice daily or 100 mg oral once daily.10 The recommended duration for treating lower UTI (cystitis) is 3 days; for upper UTI (pyelonephritis) the recommended duration ranges from 7–14 days, depending on the rapidity of clinical response in each patient.12 No dose adjustment is needed for patients with creatinine clearance > 50 ml/min.10 For patients suspected of having a poor response to the usual dose or extended spectrum beta-lactamase (ESBL)-producing pathogens, the recommended dosage increases to 100 mg twice daily or it may be appropriate to extend treatment to a 14-day period. One film-coated tablet contains sitafloxacin hydrate 53.3 mg, which is equivalent to sitafloxacin 50 mg.
Q5: Sitafloxacin use has been associated with adverse effects such as diarrhea and transaminitis.5 Can these adverse effects be proactively managed, and what are your recommended treatment approaches?
Sitafloxacin is generally safe and well tolerated.12 Side effects associated with sitafloxacin use are transient and are mild reactions, i.e., nausea, vomiting, anorexia, and abdominal discomfort. Supportive treatment with an anti-emetic drug may be given if these reactions occur. Diarrhea is a less common reaction. Sitafloxacin may be associated with mild transient elevation of transaminases. Nonetheless, severe hepatic failure is rare. I would recommend careful monitoring of patients with underlying liver disease being treated with this drug.10
In my practice, most patients tolerate sitafloxacin well. However, the drug should be discontinued if any severe reaction occurs and should be replaced by another appropriate option. Drug interaction with other drugs should be carefully reviewed for patients with multiple co-morbidities.
References
Stamm WE, Norrby J Infect Dis 2001;183(Suppl 1):S1–S4.
Anderson DL. Drugs Today 2008;44(7):489–501.
Yamaguchi K, et al. Jpn J Antibiot 2009;62(4):346–370.
Paiboonvong T, et al. Pharm Sci Asia 2020;47:37-52.
Matsumoto T, et al. Jpn J Antibiot 2012; 65(6):365–380.
Flores-Mireles AL, et al. Nat Rev Microbiol 2015 May; 13(5): 269–284.
Grigoryan L, et al. JAMA. 2014;312(16):1677–1684.
Leblebicioglu H, et al. Lancet Infect Dis 2015 Jul;15(7):764-5.
Kang CI, et al. Infect Chemother 2018;50(1):67-100.
Keating GM. Drugs 2011; 71 (6): 731-744.
Chao YS, Farrah K. Citing websites: Fluoroquinolones for the Treatment of Urinary Tract Infection: A Review of Clinical Effectiveness, Cost-Effectiveness, and Guidelines. Available from: https://www.ncbi.nlm.nih.gov/books/NBK543513/. Accessed 24 May 2022.
Manosuthi W, Wiboonchutikul S. Springerplus 2016; 5:410.